Postgresql Admin & Developer Training
Postgresql is rapidly replacing the traditional go-to databases in the enterprise space for workloads from the traditional back-end store for enterprise applications to big data workloads for machine learning and AI.
Postgresql implements and extends the SQL standard and has become a data platform with a rich feature set that allows developers and engineers to create solutions that simply are not possible on the traditional databases.
Replacing existing databases or using Postgresql as a foundation for your application requires resources with skills in
Postgresql database administration (dba) and,
Postgresql development with knowledge of APIs, unique data types and extensions
To effectively leverage Postgresql you need to know
how to monitor and maintain a healthy cluster,
how to set up replication and backups.
how to perform backups and point-in-time restores,
understand popular extensions and their usage,
and more.
See our Postgresql Database Administration training course for more details.
To get the most out of the rich Postgresql API, fetures and extensions developers need to know how to:
write optimised psql procedures,
install, use and create extensions,
write procedures in your preferred language,
define new data types,
define new functions,
leverage unique data types such as json, xml and hstore
See our Postgresql Developer training course outline for more details.
What our alumni have to say about our training
Training was very practical and I liked the troubleshooting skills demonstrated which will help me greatly at work

 

- Kaofela :: Botswana Revenue Services
Very pleasant training that covered a broad range of topics which exceeded expectation

 

- Jason :: SEDA
I loved the relevance of the training content towards my daily work and improved knowledge for making relevant recommendations

 

- Mayshiya :: Auditor General
Thanks for everything, experience was great and worth every cent.

 

- Leeto :: ABSA
The training was great and opened interesting channels that I never knew existed.

 
I loved the practical examples and channels explored plus the instructor created an engaging environment

 

- Saleha :: Bankserv Africa
Training was structured to be accommodative to everyone and the trainer went the extra mile for us as students

 

- Boiphelo :: FNB
More than enough to take with and implement, training was informative and practical which was the best part

 

- Thabiso :: Affinity Health
I would just like to say thank you for the incredible training experience. The professionalism and quality of training offered by Jumping Bean is first-class

 

- Wade :: Allan Gray
Previous
Next
Postgresql Administrator Training
Essential skills for a Postgresql administrator include the ability to optimise data storage, locations, improve query performance via index management and query plan analysis as well as setting up a robust backup policy and implementing replication. All of these skills are covered in our Postgresql database administrator course.
Whether you have database admin experience in another database or new to database administration this couse will provide you with the skills you need to successfully manage your Postgresql cluster.
Anything missing in the course outline that you want covered? Let us know. We are happy to customise our courses to suit your needs. For pricing and details please see the Postgresql administrator training page on our main site.
Introduction to PostgreSQL
A Brief History of PostgreSQL
Installation
Architectural Fundamentals
Using the psql terminal based client
Advanced SQL
Views
Sequences
Transactions
Window Functions
Inheritance
Indexes
Multicolumn Indexes
Indexes and ORDER BY
Combining Multiple Indexes
Unique Indexes
Indexes on Expressions
Partial Indexes
Setting up a Partial Index to Exclude Common Values
Setting up a Partial Index to Exclude Uninteresting Values
Setting up a Partial Unique Index
Operator Classes and Operator Families
Examining Index Usage
Full Text Search
Transaction Isolation and Concurrency
SQL Transaction Isolation Levels
Read Committed Isolation Level
Serializable Isolation Level
Serializable Isolation versus True Serializability
Explicit Locking
Table-Level Locks
Table-level lock modes
Conflicting lock modes
Row-Level Locks
Deadlocks
Advisory Locks
Using EXPLAIN
Server Set-up and Operation
The PostgreSQL User Account
Creating a Database Cluster
Starting the Database Server
Server Start-up Failures
Client Connection Problems
Shutting Down the Server
Server Configuration
Setting Parameters
File Locations
Backup & Fail Over
Backing up Postgresql
Replication (log shipping)
Read replicas
Hot standbys and fail over
Security
Preventing Server Spoofing
Encryption Options
Secure TCP/IP Connections with SSL
Using client certificates
SSL Server File Usage
Creating a Self-Signed Certificate
Connections and Authentication
Connection Settings
Security and Authentication
Resource Consumption
Memory
Kernel Resource Usage
Cost-Based Vacuum Delay
Background Writer
Asynchronous Behaviour
Write Ahead Log
Settings
Checkpoints
Archiving/ Log shipping
Point-in-time-recovery
Query Planning
Planner Method Configuration
Planner Cost Constants
Genetic Query Optimizer
Other Planner Options
Error Reporting and Logging
Where To Log
When To Log
Message severity levels
What To Log
Using CSV-Format Log Output
Run-Time Statistics
Query and Index Statistics Collector
Statistics Monitoring
Postgresql Developer Training
Postgresql can best described as a database platform rather than a database server. For decades developers have been taught to create database independent applications, programming to the most widley implemented SQL standard. With commercial database this was a sound approach to avoid vendor lock-in event though many of the benefits of database specific functionality was given up.
With Postgresql this is now no longer a constraint. Postgresql is feature rich, offering many extension and integration points that afford developers the opportunity to create truely unique applications and solutions.
Anything missing in the course outline that you want covered? Let us know. We are happy to customise our courses to suit your needs. For pricing details on Postgresql developer training please see our main site.
​​​​​​​ Installing & managing PostgreSQL
Overview of PostgreSQL database
Using the psql client
Understanding PostgreSQL data types

Numeric data types

Integer data types
Floating point types
Serial types

Character types
Binary data types
Date & time values
Boolean values
Array types
Other data types

Understanding sequences
Creating & managing indexes

Understanding PostgreSQL indexes
Partial indexes
Indexes on expressions
Using COPY to load data
Working with Array Values
Advanced SQL Functions

Using Common Table Expressions (CTE)
Using Window Functions
Using Regular Expressions
Using Recursive Queries
Writing functions with PL/pgSQL

Writing triggers & stored procedures with PL/pgSQL

Variables in procedures
Performing loop operations
The PERFORM and EXECUTE statements
Triggers in PostgreSQL

Using the PostgreSQL query optimiser

Analyzing & optimizing queries
Viewing execution plans with EXPLAIN
Understanding PostgreSQL query operators

Improving query performance
Foreign Data Wrappers
About Us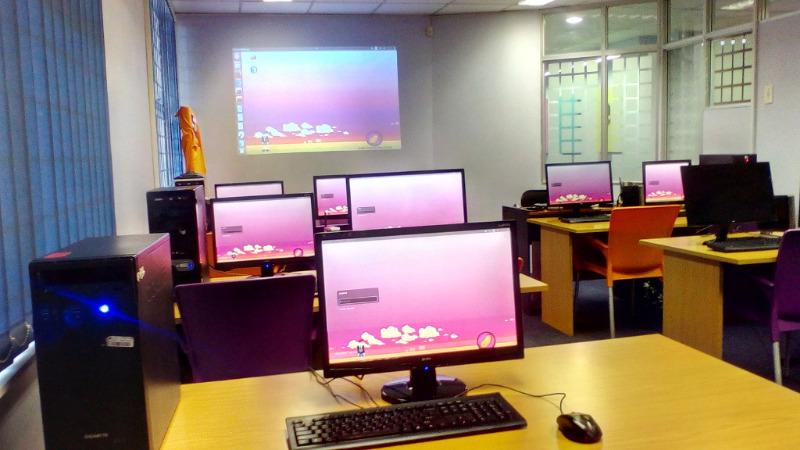 Jumping Bean is an open source integration and training company that has been delivery solutions to customers for over 17 years.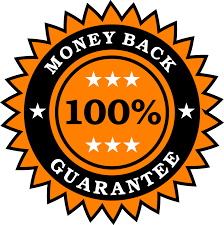 Our services include:
Support

24x7SLA based
Ad-hoc support,

Security consulting

Vulnerability scans,
Server hardening
Penetration tests

Training
Long-Term Partnerships
We build long relationships with our customers which helps us better understand their needs and offer customised solutions and training to meet their business requirements.
Our clients include large and small businesses in South Africa and across the globe. We offer both remote and on-site support.
Passion for Technology
We are passionate about open source and love living on the bleeding edge of technology innovation. Our customers lean our our practical experience with emerging technologies to ensure they get the benefits of early adopters and avoid the pitfalls.
Training 100% Money Back Guarantee
We are so confident of the quality of our training that our courses carry a 100% money back guarantee. If at the end of the first day of training you are unsatisfied with the course we will refund 100% of your spend no questions asked!
Our Clients
| | | |
| --- | --- | --- |
| | | |
| | | |
| | | ​​​​​​​ |
| | | |
| | |   |
|   | ​​​​ | ​​​​​​​​​​​​​ |
Jumping Bean Contact Form!